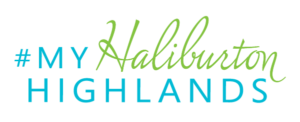 Supports Ontario's Maple Weekend
Buy local Maple syrup
Experience the traditional maple sugaring craft and taste why pure Ontario maple syrup is a favourite springtime treat.
Places to eat Maple
There's nothing more Canadian than freshly harvested Maple Syrup! Be sure to stop by and check out the many Maple dishes thoughout the area.
Arts, Experiences, Adventure & more
Wintergreen Maple Syrup & Pancake Barn
People are invited to tour the bush on self guided tours of no more than 5 people.  Phone ahead to book an appointment. 705-286-3202…
Point of View - POV Exhibition 2022
Rails End is host to an open entry exhibition of work by their Members. This year we have over 60 participants in a variety of media; visual art, sculpture, clay, wood and fibre.
Sculpture Forest
Unstructured and unscripted, ideal for families looking for an interesting outing, for those who enjoy outdoor trails, and for people looking for a unique artistic experience.
WWHSTA DAY
Sir Sam's Ski/Ride and WWHSTA are hosting a back country skiing day on Saturday April 2nd, 2022 at Sir Sam's.  This is a great opportunity to learn about backcountry ski touring, meet some like minded powder-hounds and enjoy the last of days of our ski season!
Alex Jack - Drawing in Landscape
This exhibition includes works created in watercolour, pencil, charcoal, pen and soft pastel. Jack has developed a style that captures rural Canadian landscape that is as much about the media as the image.