DISCOVER THE SILENT WAY OF EXPLORATION
"Open water is a highway to adventure,
best traveled by canoe or kayak"
There's no such thing as a bad day's on the water… Admire the splendour of the Haliburton Highlands waterways as you paddle through the perfect combination of scenery, wildlife, fishing, history and friendly adventure.
Whether you canoe, kayak or SUP, the authentic Canadian experience is waiting to be explored on the one of the over 600 scenic lakes and rivers. Below are some suggestions of businesses that can help give you memories that will last a lifetime.
Algonquin Outfitters
Canada's premiere wilderness canoe trip outfitter.  "AO" has been serving Algonquin Park canoe trippers for more than 55 years. A wide range of outfitting options, including equipment rentals, complete and partial outfitting, packaged guided trips, custom guided trips and water taxi service, allows us to meet the needs of just about any Algonquin Park visitor.
Experience wilderness canoe tripping by paddling and portaging through Ontario's famous Algonquin Park, with Algonquin Outfitters as your guide.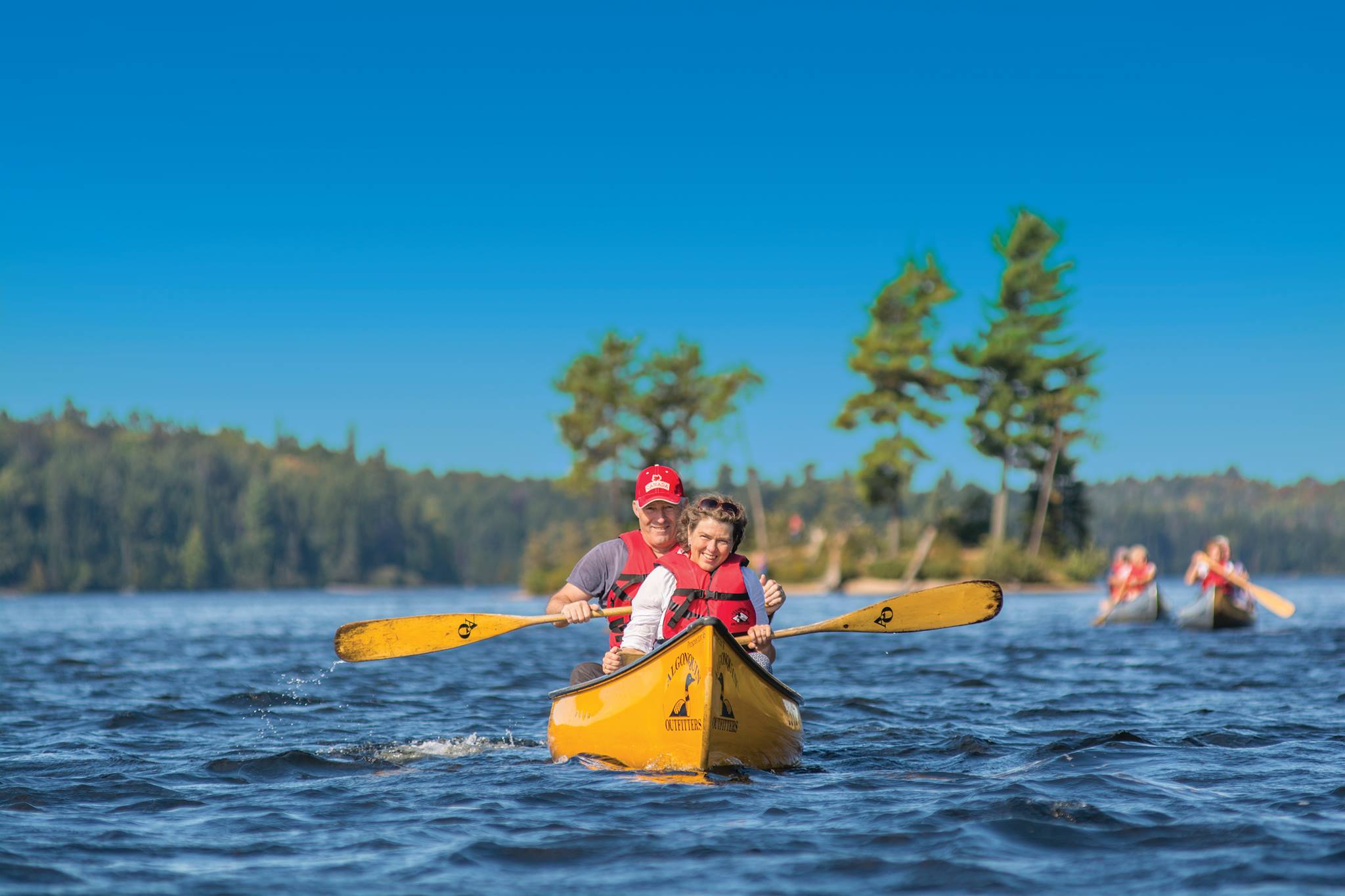 Deep Roots Adventure
We are your southern Algonquin Park Kingscote Outfitter! You can pre-book your gear and meals in advance online, whether you are coming to us from a local area or overseas!
Canoe Rentals Kayak Rentals SUP Stand Up Paddleboard Rentals. Camping Gear Rentals, i.e. tents, sleeping bags, stoves, cooking, lanterns, chairs, screen rooms, etc.
Our Guided tours to High Falls are the best!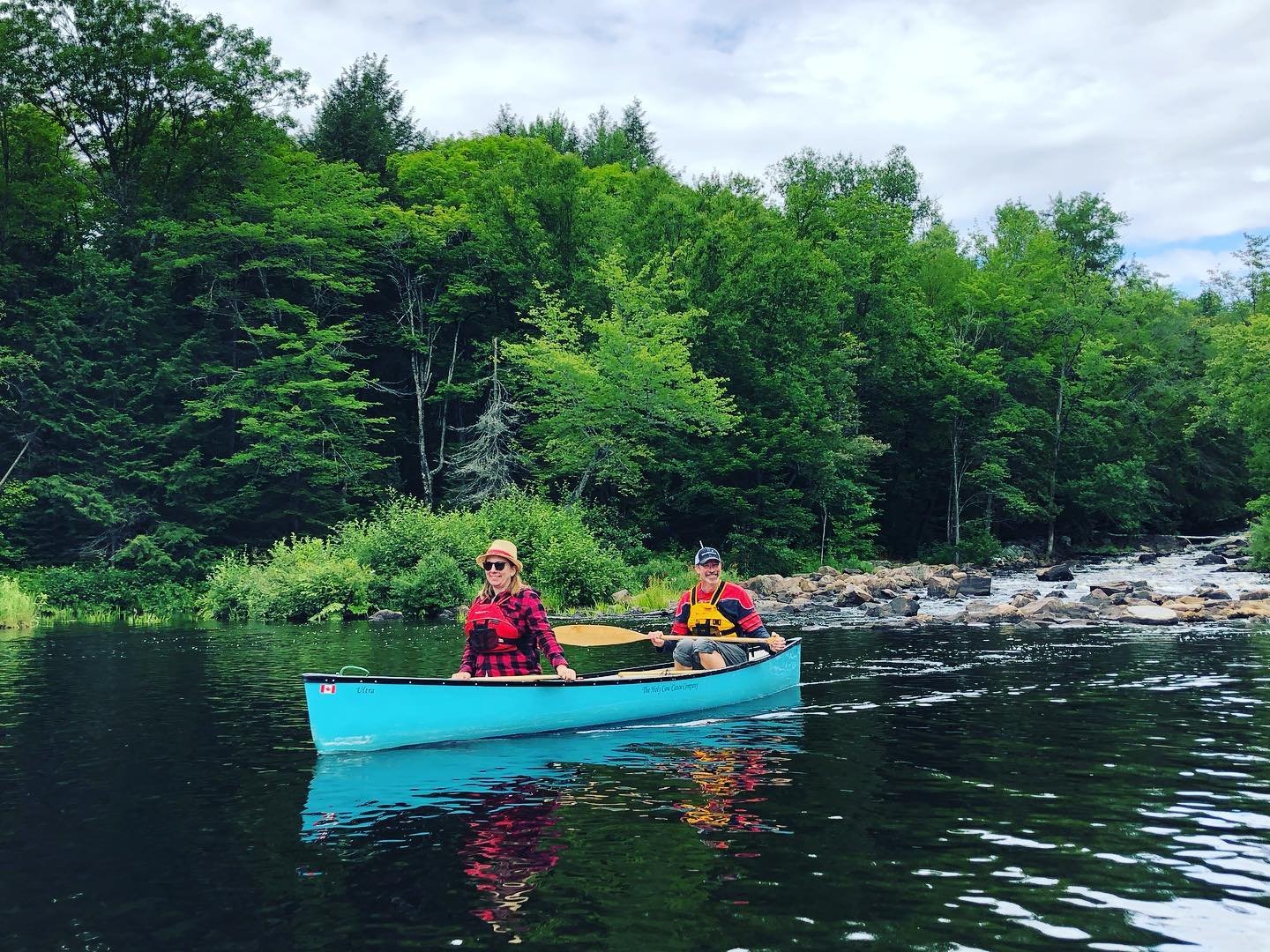 Haliburton Forest & Wild Life Reserve
Enjoy a calm paddle, crossing our breathtaking chain of lakes: MacDonald, Clear, Little Black, Black Lakes & more. At the halfway point, take a break from the lake and enjoy an on-shore picnic lunch. Or maybe even go for a swim!
These are easy to moderate paddles and a short introduction to paddling are available. This is a great way to spend a day and is sure to make a lasting impression.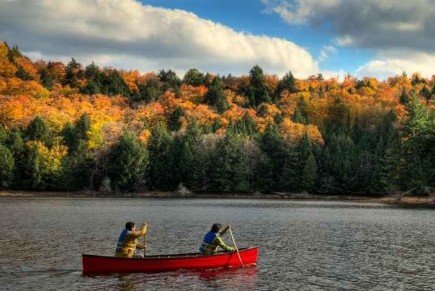 Haliburton Highlands Water Trails
The historic Frost Centre canoe routes and the Poker Lakes canoe routes areas have serve  thousands of canoeists, campers, hikers, day-trippers… providing significant backcountry recreational and conservation values.
The Algonquin Highlands Trails Office at 20130 Hwy 35, 12km south of the Town of Dorset rents high quality, light weight Kevlar tripping canoes that can be reserved.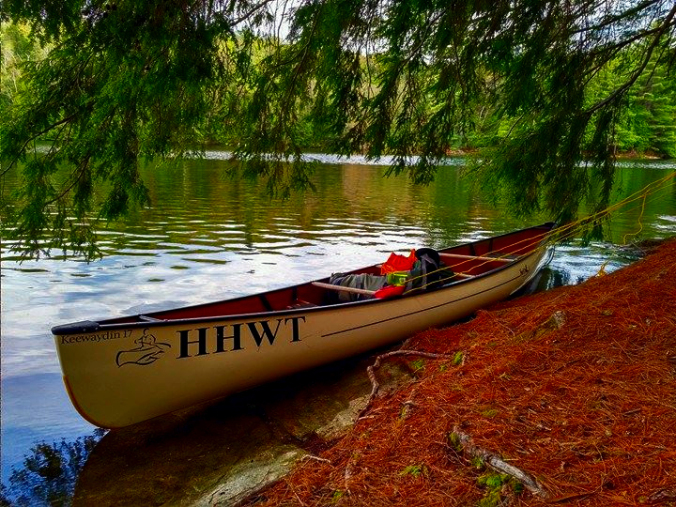 Yours Outdoors
Paddle into fall, spring and summer with Yours Outdoors. They present a variety of paddling experiences in including flatwater canoeing, kayaking and stand-up paddle boarding.
Canoe like Canadian, Path of the Paddle, Tripping the Lake Fantastic,
and
SUP Yoga
are some of the water adventures on offer that are led by exceptional guides.
These backyard adventure specialists are also available to come to your home or cottage to give private lessons.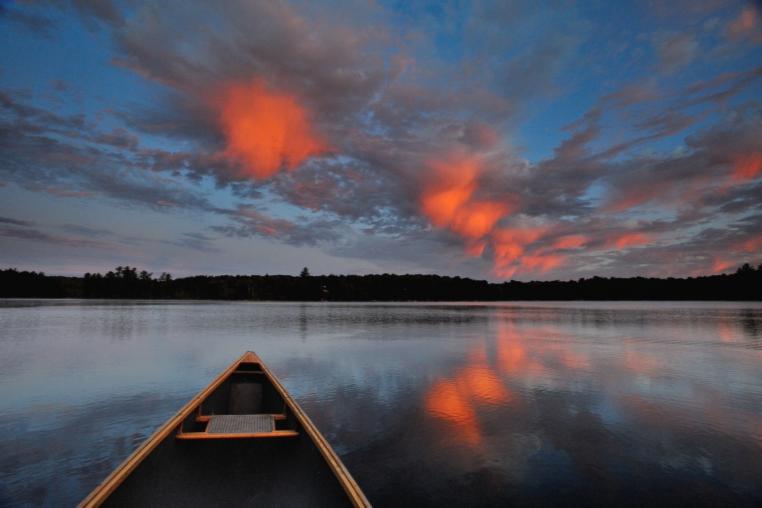 Wolf Flow SUP
Always wanted to learn to paddleboard? Have you been paddleboarding but would like to learn more? We can show you the ins and out of paddleboarding. From the safety and turning techniques to how to battle the wind.
No experience necessary. We can come to you or we can offer a location.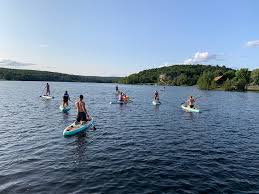 FIND YOUR PADDLING JOURNEY
 Select  
  to view adventure by category.
Building your Outdoor Skills  Summer is calling: begging you to explore the outdoors, the green forests and blue waterways that seem more vivid and inviting beneath the warm sun. As inviting as picturesque vistas and sparkling waters appear, many of these take certain...