Haliburton Highlands Gravel Riding
If you, like thousands of cyclists all over the world, have discovered the joys of gravel riding, you owe it to yourself to consider a trip to the Haliburton Highlands. From smooth, rolling gravel roads to full-on adventure riding in iconic Algonquin Park, you can find a gravel route here to challenge you and re-ignite your love of cycling.
Gravel riding is so popular because it gets us off the pavement, away from the cars, and helps us access the quieter nooks and crannies of an area. We have lots nooks and crannies! Maybe you like rail trail rides with tasty bakery destinations? Half-day fitness challenges with lots of vertical? Perhaps full-day adventures with a mix of smooth roads and gnarly climbs? Multi-day bikepacking? Yep, we have all of those…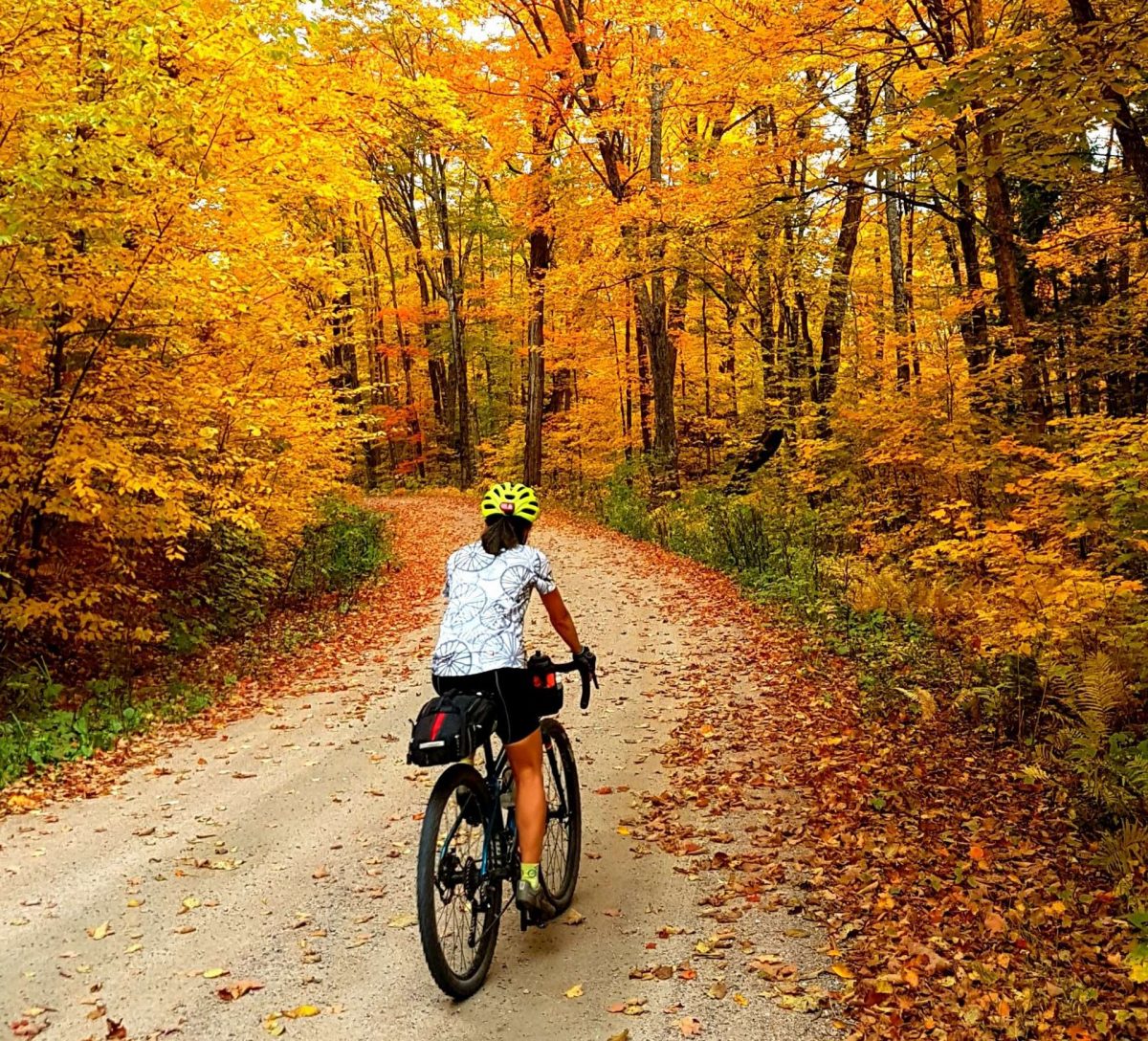 A little more challenging, a little more remote, a lot more hilly and a lot more scenic: welcome to gravel riding in the Haliburton Highlands.
Among these routes you will find everything from cottage country gravel roads that access cafes and breweries to remote, backcountry adventure riding.
This is not southern Ontario gravel! You should expect to climb roughly 100m for every 10 km of riding. Routes in the northern part of the the Haliburton Highlands can have very limited cell service and very little chance of passing drivers. Self reliance is key on those routes.
Please read route descriptions carefully. Note that several of these routes are located on Haliburton Forest property where a day or season's pass is required to ride.
Looking for a guided tour…
If you prefer your experiences to be guided, you are in luck! Yours Outdoors offers guided gravel riding workshops in the Haliburton Forest and Wild Life Reserve. Suitable for first-time gravel riders, or seasoned riders that prefer that someone else do the route finding for the day, this is a great way to discover the great riding within this 50,000 acre wilderness playground….
Look on their website to find list of road trip experiences that will take you around the Haliburton Highlands with entertaining & knowledgeable guides.