Swimming in the Haliburton Highlands
With over 600 of unspoiled lakes and rivers, it is hardly surprising that the Haliburton Highlands is home to numerous delightful sandy beaches. Whether you're looking for a public beach & parks or want to stay at one of the many Cottage Resorts for swimming or simply kicking-back and unwinding, cottage country boasts some of most beautiful lakeside locations.
Rivers, Floating & Relaxing
It's quite tranquil to be lounging on an inflatable watermelon, floating where the current takes you. Most of us know from experience what the water sounds like, as you drift from entrance to exit on one of the best places to river float in the Highlands.
For those of you who don't know, here are our favourites – but remember as they say, water on the water and… read more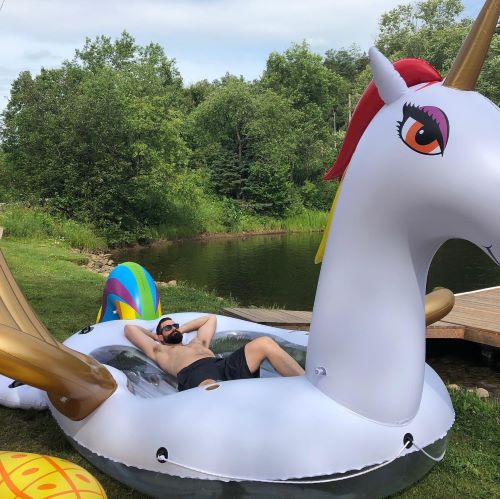 Please note that there are no lifeguards on duty at these locations.
Bissett Beach
The entrance is immediately before the start of a guardrail and is easy to miss. Bissett Beach is a narrow sandy beach with plenty of shade and features portable washroom facilities.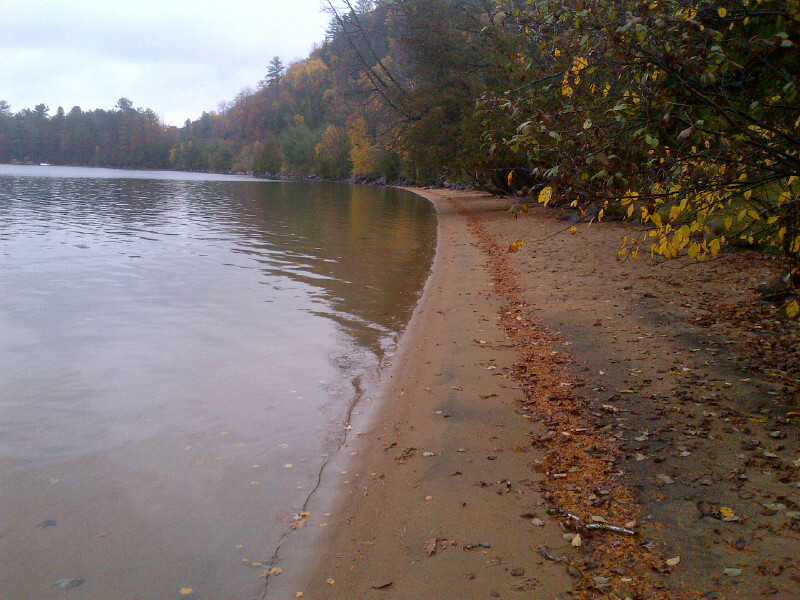 Dorset Parkette - Lake of Bays Beach
Highway 35, just north of the bridge in Dorset.  Amenities: public beach, picnic area, privy restrooms, boat launch, dock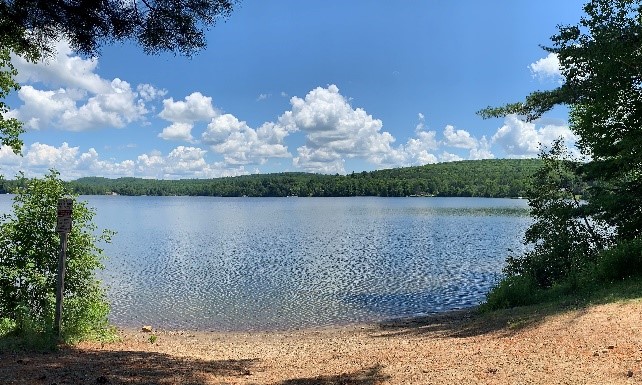 Eagle Lake Beach
Washrooms, picnic shelter, floating raft, playground.  Within walking distance: Eagle Lake Country Market & Into the Blue Pizza food truck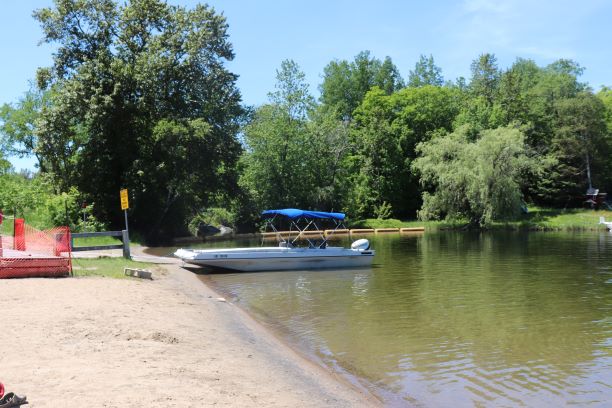 Elvin Johnson Park
1221 Old Mill Road, just before the public boat launch on Hall's Lake.  Amenities: public beach, picnic area, change room and privy restrooms, playground with zipline, picnic shelter.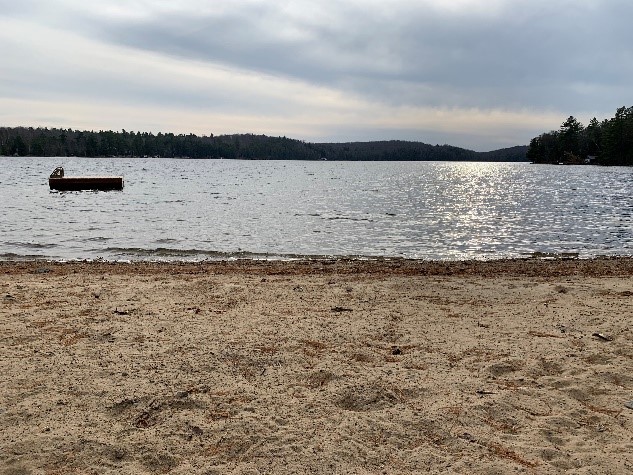 Forsters Beach
Located at the corner of Deep Bay Road and Forster's Road, this beach is adjacent to Forster's Boat Launch and offers full sun with some shade and features portable washroom facilities.
Glamor Lake Park
A beautiful well treed park with a beach, picnic tables, boat launch and dock.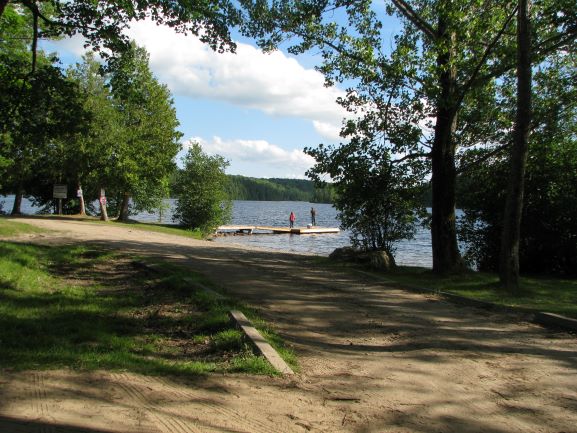 Gooderham Lake Beach
North on Gooderham Street, up the hill, Gooderham Lake Beach features a sandy beach, mix of sun and shade from mature trees, docks, grass picnic area with tables and portable washroom facilities. Walking distance to the Luck Dollar grocery/variety store.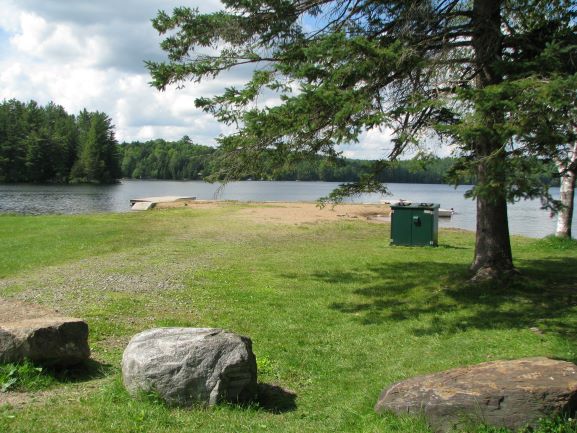 Haliburton Lake Beach
A large beach and grassy area. Includes picnic shelter, washrooms, playground, beach volleyball court, dock and floating raft.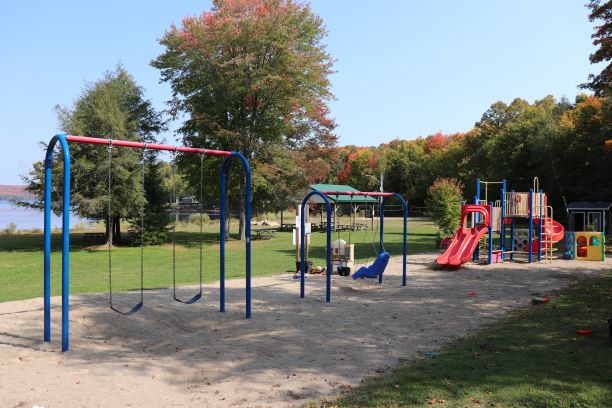 Horseshoe Beach - Horseshoe Lake
Located on Horseshoe Lake Road, this small beach offers great swimming and is in close proximity to the Minden Water Preserve and rapids.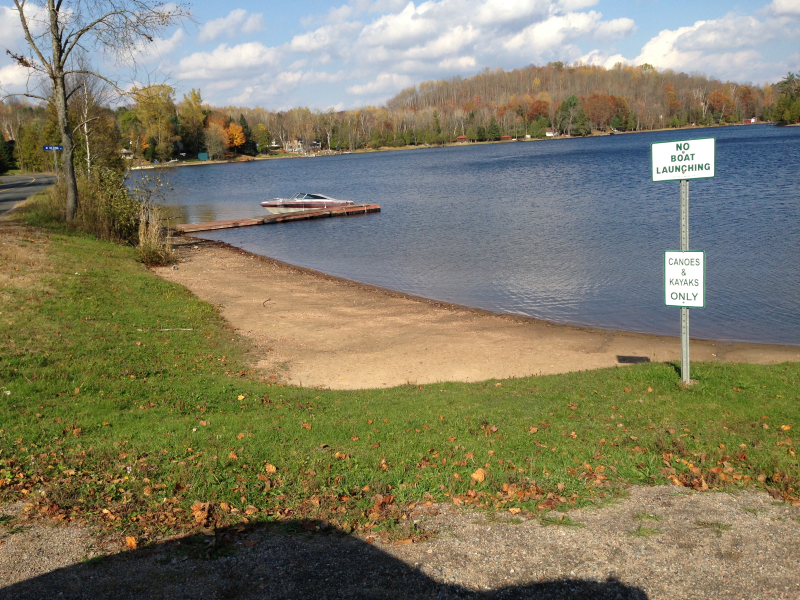 Minden Rotary Park - Gull River
This beach has loads of amenities: a playground, public washrooms, boat launch, a small dock and picnic tables. It is located on the shores of the Gull River and a great stop to start your lazy river float to the village of Minden.
North Bay Beach - Paudash Lake
Off Hwy. 118 on North Bay Beach Road is a popular beach on Paudash Lake. It features a large sandy beach, expansive grass picnic area with tables and portable washroom facilities. A boat launch area is located nearby.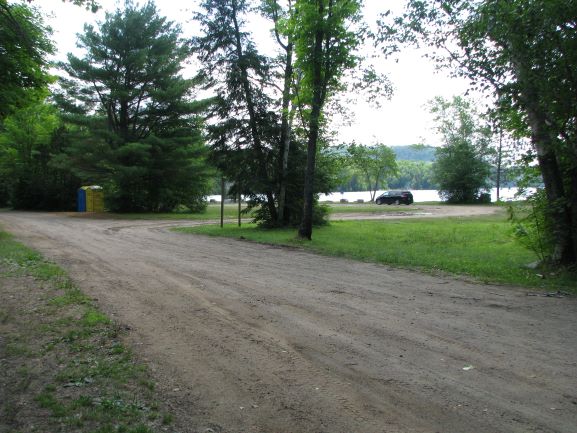 Pine Lake Beach
At the beach you will find: bench, dock, sandy area.  Across the road at the West Guilford Community Centre you have access to washrooms, water refill station/fountain, playground, baseball diamond, picnic shelter, horseshoe pits all within walking distance of the West Guilford Shopping Centre.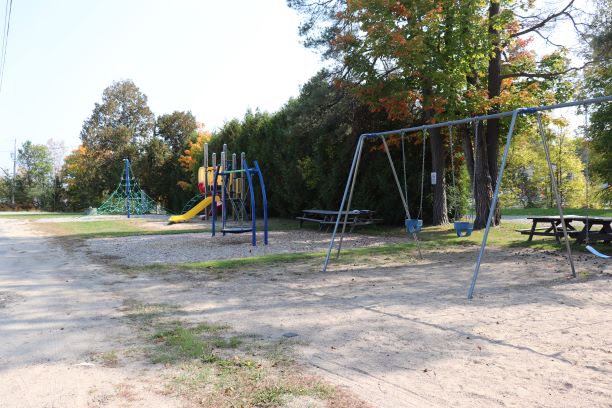 Rotary Beach - Head Lake
A sandy, shallow beach with lots of ammenities; accessible beach mat, washrooms, small picnic shelter, tennis courts, basketball/pickle ball court, beach volleyball court, outdoor fitness equipment, walking path, walking distance to town.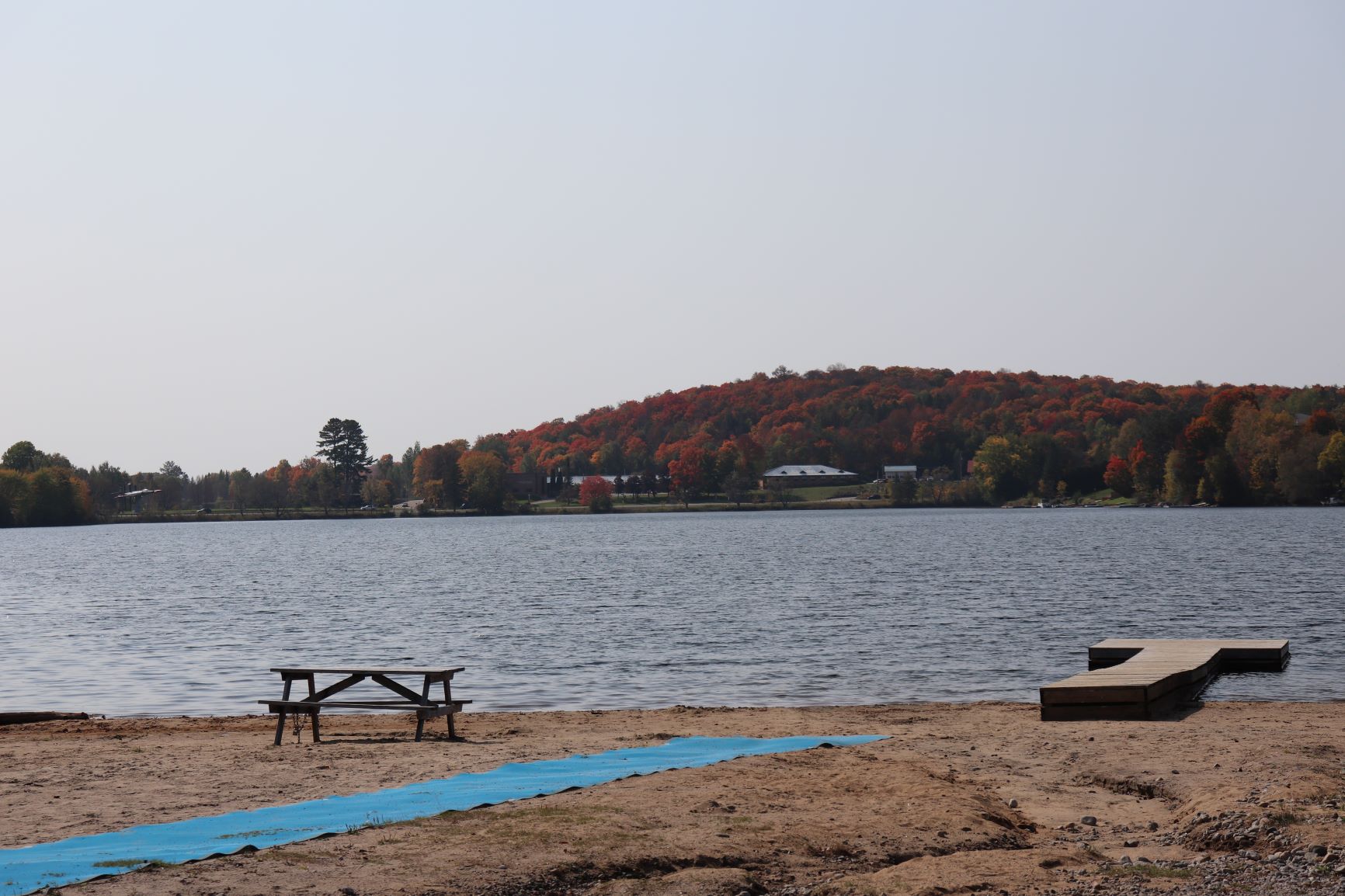 Sandy Cove - Drag Lake
portable washroom, picnic table, shade, beach area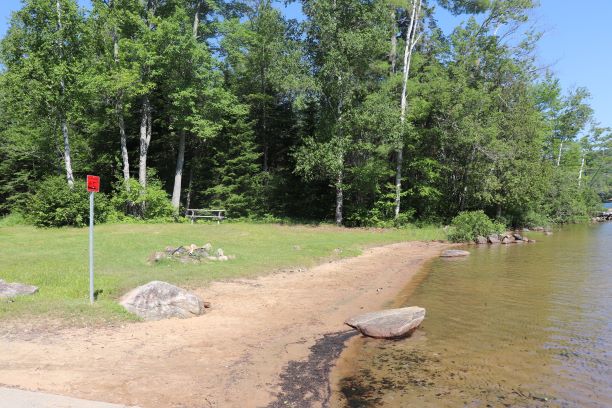 Sandy Point - Drag Lake
portable washroom, picnic table, small sandy beach, gradual entry into the water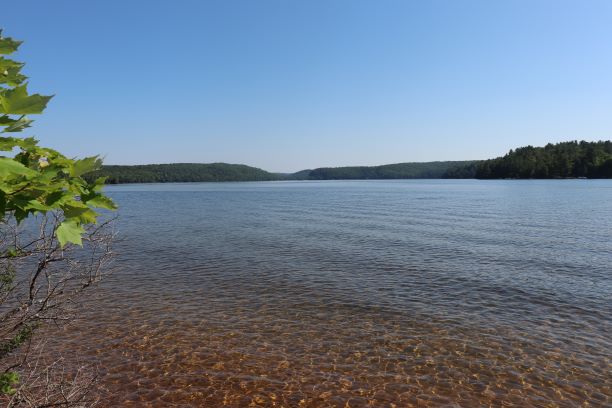 Slipper Beach - Lake Kashagawigamog
portable washroom, small beach area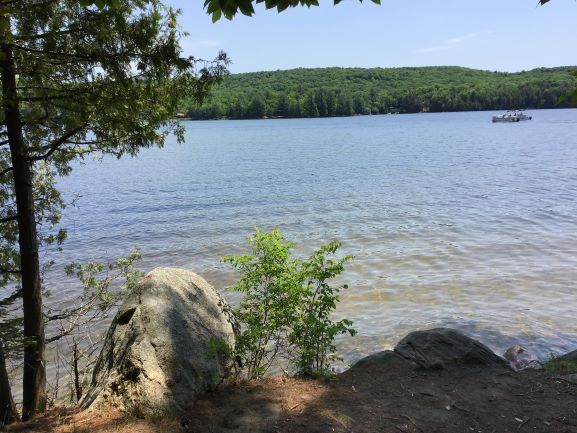 Twelve Mile Beach
A large beach features a sandy beach, mix of sun and shade and portable washroom facilities. Enjoy the gorgeous sunsets over the waters of Twelve Mile Lake.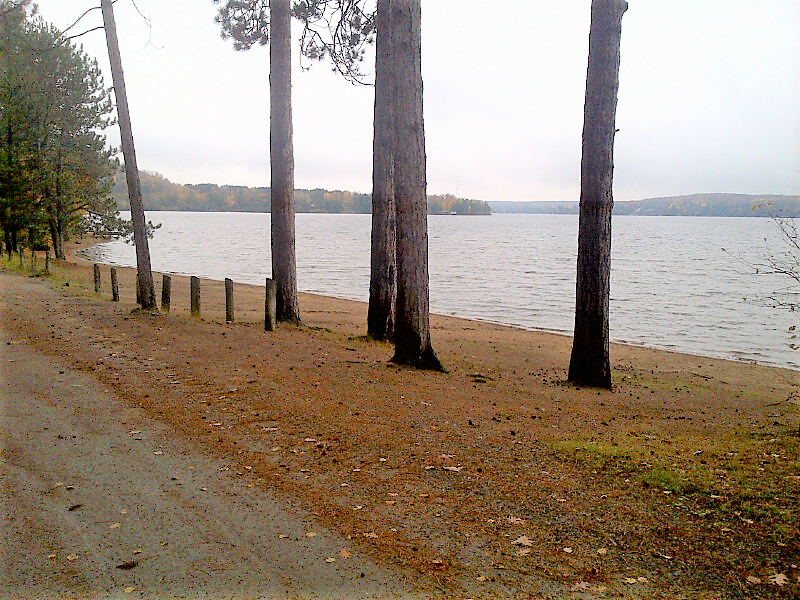 Wilbermere Lake Beach
Sandy beach on Wilbermere Lake with docks and portable washroom facilities.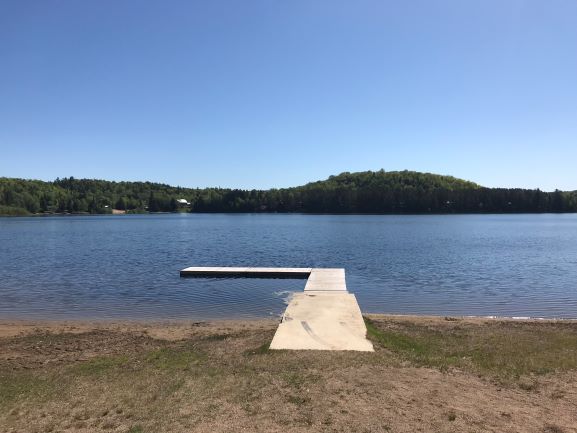 Nothing beats a cool dip on a hot summer day so we asked park staff where they think the best swimming can be found.
Algonquin Provincial Park
The clear, clean lakes of Algonquin offer endless opportunities for swimming.
All campgrounds and picnic areas have designed unsupervised beach areas, plus the backcountry offers hundreds of lakes for swimming.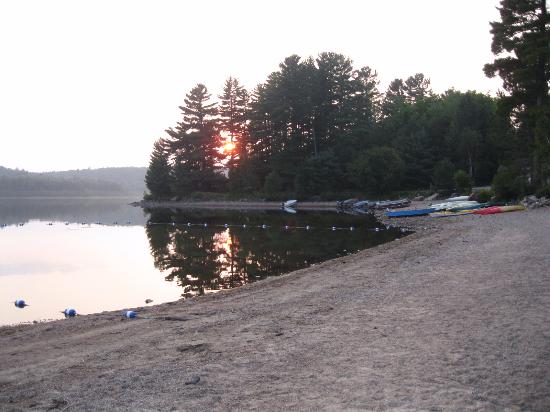 Silent Lake Provincial Park
There are two great sandy beaches at Silent Lake park. The smaller beach by Pincer Lake campground has a sloping sandy bottom and a roped off swim area for younger children and new swimmers. There is a rocky edge surrounding the bay that is often full of sunbathers and rock jumpers.
The day-use area is a larger beach with a shallower slope offering a lot of room for families to play. The day-use area also has a large grassy field that is perfect for picnics and spending a long day at the Silent Lake beach.