There's a lot out there in this big beautiful world, places to see, people to meet, experiences to try, foods to taste. So why on earth, would anyone want to return to their tiny hometown in rural Ontario? I've asked myself the same question.
I was raised in Haliburton, Ontario. With a population of a little over 17,000 around the county, one high school, and more lakes than anyone can really properly count, you would think the community shares a multitude of parallels with any other small town across Canada. So why did I come back? What does Haliburton have that I wouldn't be able to find anywhere else?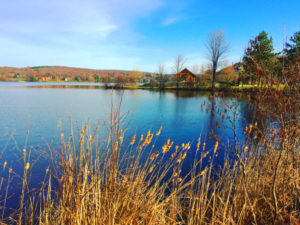 After growing up here, I went off to get a post-secondary education in Ottawa and then St. John's, Newfoundland. I've backpacked South America, worked in Halifax for two years, picked fruit and sipped wine in British Columbia, held down a corporate position in Toronto, and driven across Canada not once, but twice.
Throughout all this I learned one thing: there is no place like ….