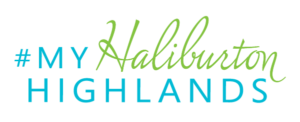 Supports Ontario's Maple Weekend
Buy Local Maple Syrup
Experience the traditional maple sugaring craft and taste why pure Ontario maple syrup is a favourite springtime treat.
Living the Experience
Take a break from all the tasting & sampling and experience all the other things that make the Haliburton Highlands spring season the best in Ontario.
From Pancakes to French Toast & Lattes to Ribs… There's nothing more Canadian than freshly harvested Maple Syrup! Be sure to stop by and check out the many Maple dishes thoughout the area.
Minden's Maple Madness
An omelette with Wintergreen maple syrup, Coneybeare's Special sausage, cheddar cheese, Kawartha Dairy milk all wrapped in one of Molly's homemade crepes, topped with more cheddar and more maple syrup.​