What's Growing in the Haliburton Highlands?
Ontario farmers are just like you- they care about family, community, taste, environment, quality, food security and much more. We are all connected through our shared values and principles.
Buying local ensures you're filling your plate with nutritious, delicious, environmentally friendly foods, grown by community farmers. It supports the local economy and keeps you connected to the food on your table.
Abbey Gardens – West Guilford
Abbey Gardens is a not-for profit charity providing economic and recreational opportunities for the community. Everything they do on site helps further their mission to create opportunities to learn about living more sustainably.
If you want to learn about local food, gardening, energy, sustainable construction techniques, heritage agricultural animals, land restoration or cooking techniques, this is the place to visit!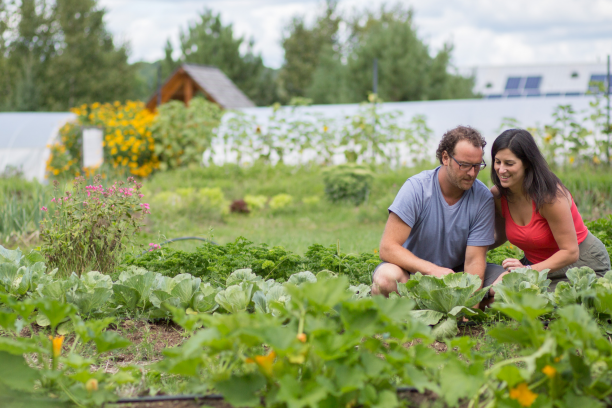 Killara Station – Lochlin
Killara Station is a 215 acre farm in the heart of Haliburton County. It is home to a variety of initiatives that follow the passions of the owner Sue Peel "to grow and provide FRESH organically grown food for our community".
Book a Tour – The Killara Farm Experience – Email Sue MacDonald to schedule a tour of Killara Station!  Timing and availability is dependent on weather and the demands of running the farm.
Yours Outdoors – Throughout the Haliburton Highlands
Unique learning vacations and outdoor adventures that explore the rich natural and cultural heritage of Haliburton County. Yours Outdoors packages are original, engaging, enlightening, and will connect you with communities and the great outdoors.
Try the Introduction to Foraging for Wild Edible Mushrooms or Chaga 101. They also offer a Wild Edibles forage where you will learn how to identify and harvest the choicest parts of wild edibles, how to prepare prepare them, and then, best of all, to taste them.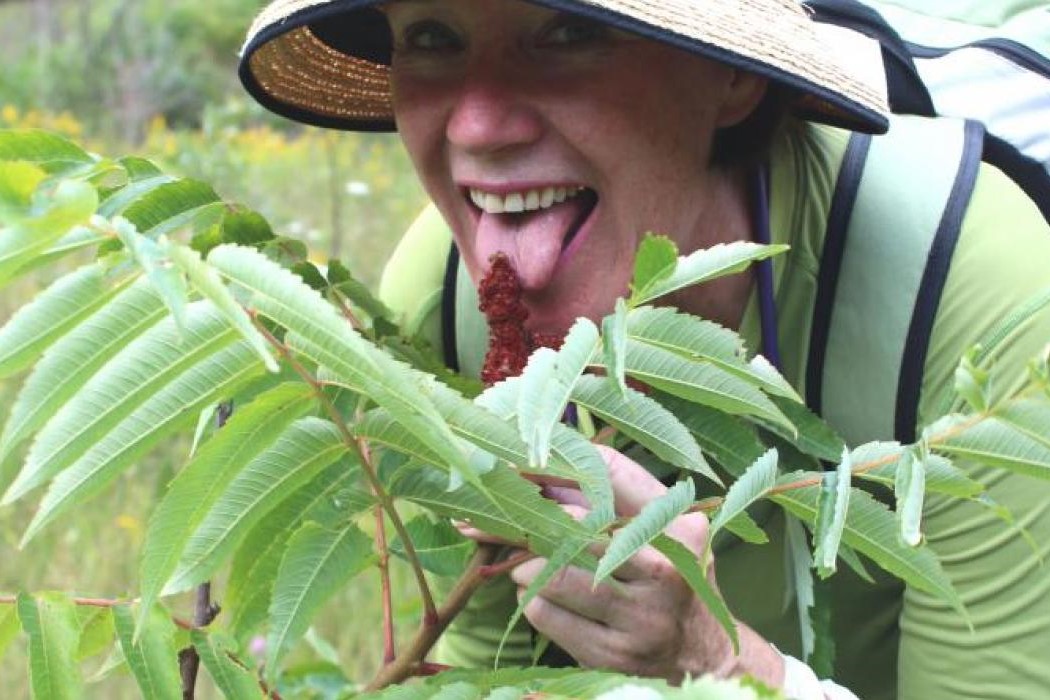 Source Your Local Ingredients Here…
Below are some of Haliburton Highlands Markets, Farm Gates & local Food Producers where you can stock up on tasty products and ingredients made & grown right here.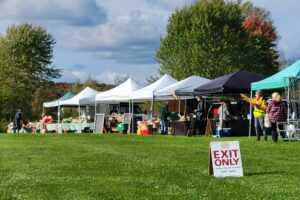 Haliburton County Farmers' Market
They envision a thriving and sustainable local food system where healthy and wholesome food is available to all.
Visit the three Markets on Tuesdays in Haliburton, Fridays at Abbey Gardens and Saturdays in Minden – May-Oct.
BUY LOCAL Come out and support our Growers and Producers! What was in the field or oven this morning could be on your table tonight…
DUE TO THE EVOLVING SITUATION WITH COVID-19, PLEASE CALL AHEAD BEFORE VENTURING OUT TO ANY OF THE BUSINESSES LISTED ABOVE, TO ENSURE THAT OPERATIONS ARE STILL UP AND RUNNING PRIOR TO YOUR VISIT.
Taste Your Local Ingredients Here…
Feast On® – Certified Taste – Culinary Tourism Alliance (CTA)
Feast On® is a certification program for restaurants and purveyors in Ontario.
It recognizes businesses committed to sourcing and celebrating Ontario grown food and drink – which makes it easier for food lovers like you to find local food.
By choosing a Feast On® Certified restaurant, you're supporting our local food system too.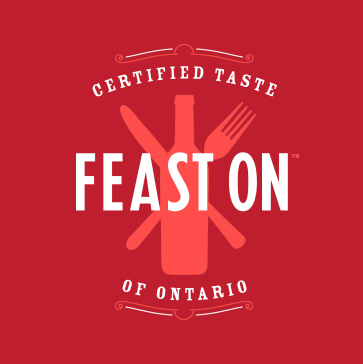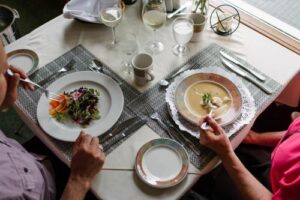 Heather Lodge
Heather Lodges' dining room offers adults a relaxing contemporary dining experience…
Phone: 705.489.3257