Autumn is pretty synonymous with cozy to us; a season of thick knits, soft scarves, steaming mugs, and warm spices. It's the perfect time to slow down from a busy summer, spend time with the one you love, and hold hands as you ward off the newly crisp air together.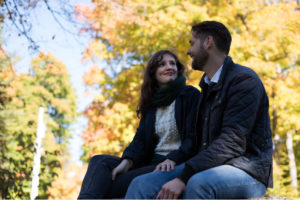 Whether you're looking for a day trip, or to escape together and hide out amongst fiery forests; the sparkling lakes, breathtaking views, and vibrant trees across Haliburton County make the perfect backdrop for a romantic road trip.
So throw on your biggest blanket scarf, grab the hand of that special someone, and make the beautiful drive to Haliburton County to experience one of the following together…..