You love the Haliburton Highlands and the memories that you have created here. Why not take home a reminder of those experiences with some locally produced clothing that lets you wear your love out loud?
We have no shortage of locally produced and branded clothing to remind you and others of your time here. Whether it's a gift for yourself or someone on your list, you will find a variety of choices from intimate to out front.
Haliburton Clothing Co – 1415 Old Donald Road
You'll find classic hoodies and tees that aren't so plain, tanks with style, pants and shorts that go with any top, dresses that can be worn for anything from a wedding to a hike, and cute but practical comfy undies.
Fabrics are selected based on feel and performance for long-lasting comfort, with an emphasis on natural, eco-friendlier fibers.  All production and printing is done by hand right here in the Haliburton Highlands
Up River Trading Co. – Main St. Minden & Haliburton
Up River offers custom printing solutions with a great selection Pillows, T-Shirts, Sweats, Hoodies and Mugs. Impress your friends with our wide variety of customization option. Express yourself!
They use Canadian Made clothing companies like Ethica when possible to give you a designed, made & printed product that is from the Ture North Strong and Free…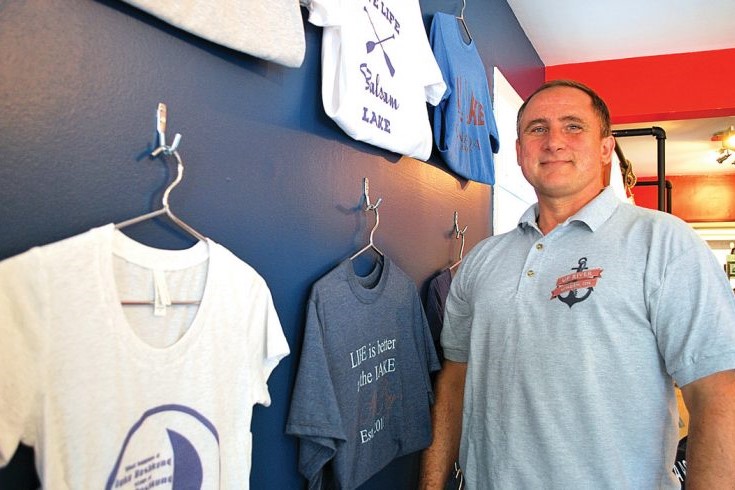 Cottage Country Log Cabin – West Guilford
Enjoy a relaxing time to browse, chat with friends and explore the over 40 in-stock Cottage Country Lake names proudly displayed on Hats, T-shirts, Pillows, Mugs and so much more. Don't see Your Lake? Just ask one of friendly staff members.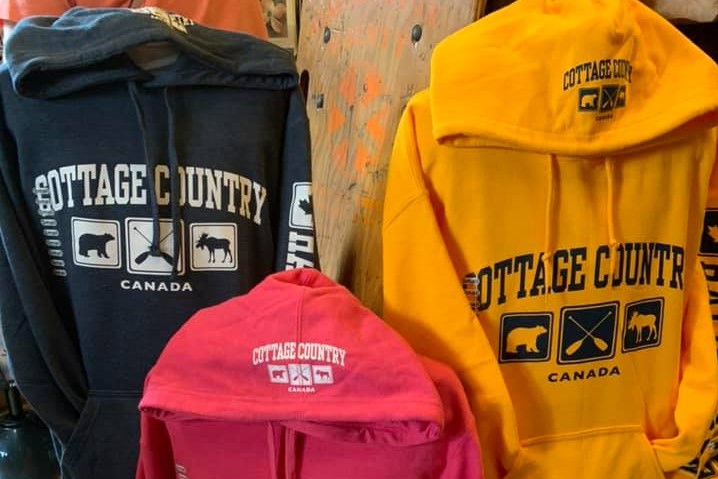 Highlands Clothing Co. – Online
Hi! I'm Liz and this is Highlands Clothing Co. a small Canadian apparel and design company I founded in 2020. 
For the past 6 years, my family cottage has been located on Lake Kashagawigamog. Highlands Clothing Co. was started as a way for me to make & share apparel for fellow cottagers in the Haliburton Highlands area.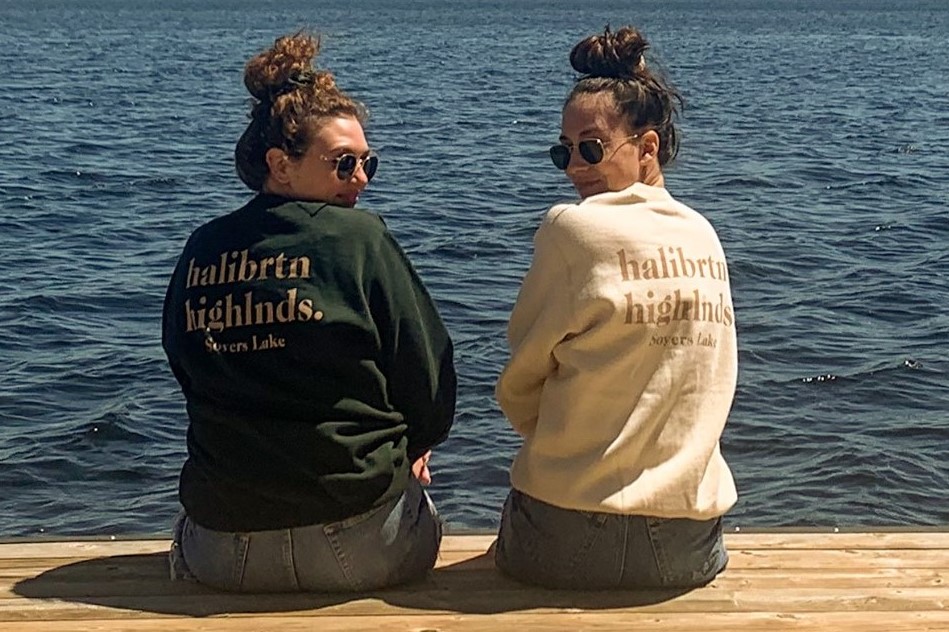 Haliburton Lake Wear – Online
We have over 100 design templates that can be fully customized with ANY lake, bay, or river name! Not on a lake? Towns, Provinces or Provincial Park names work with our outdoorsy designs too! Since every product is made to order in house – we can swap out the text and tweak the design to suit your location and hobbies!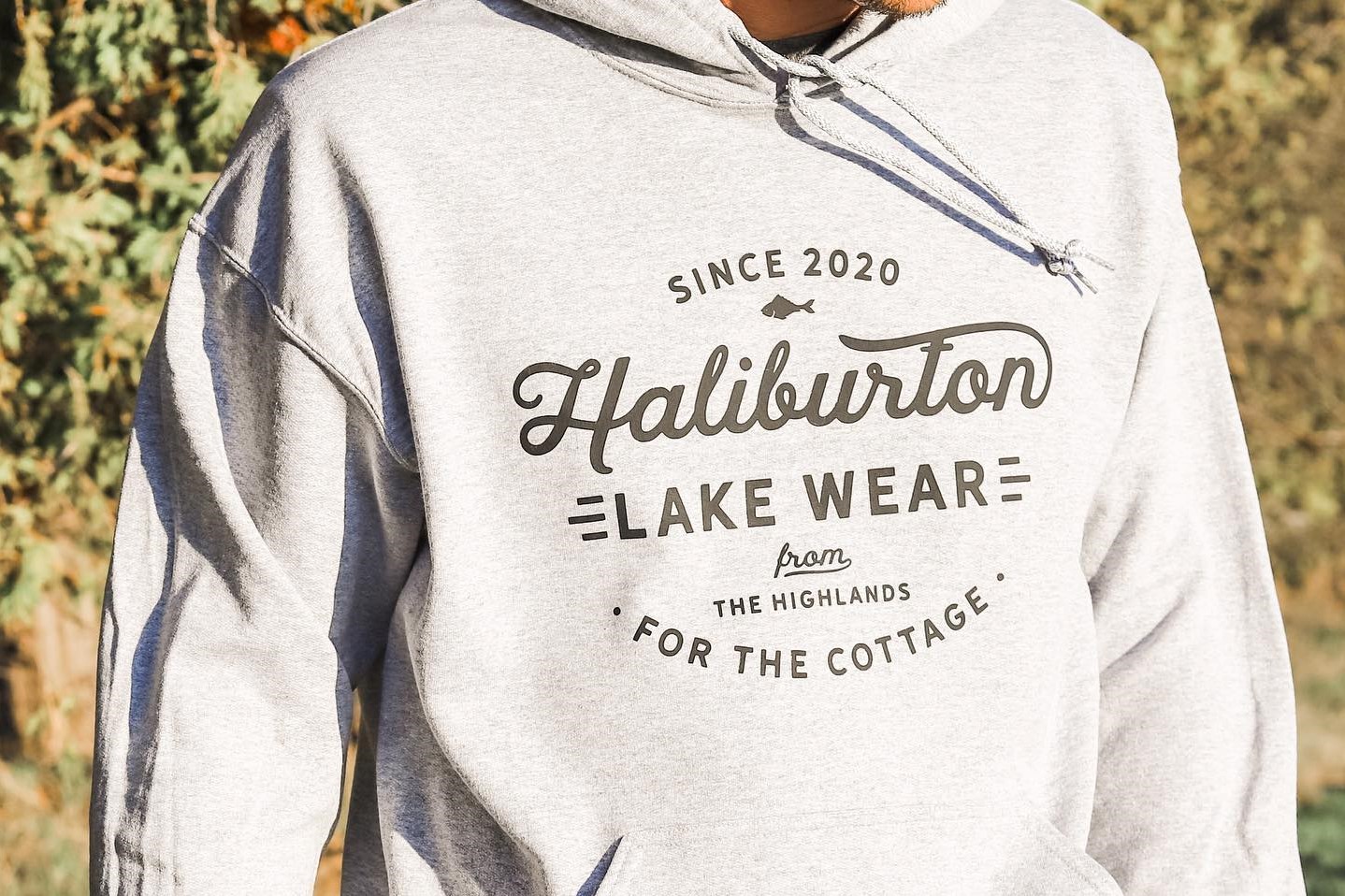 Blue Moon Gift Shop – Online 
Locally designed Haliburton County inspired apparel, prints and housewares for your cottage or home.
Boshkung Brewing Co. – 20 Water St., Minden – 9201 HWY 118 Carnarvon
Boshkung Brewing Co. is a small batch brewery focused on cottage living, local fare and great tasting beer.
Whether your in the heart of Minden or at the 35 & 118 intersection be sure to check out our unique and fashionable attire…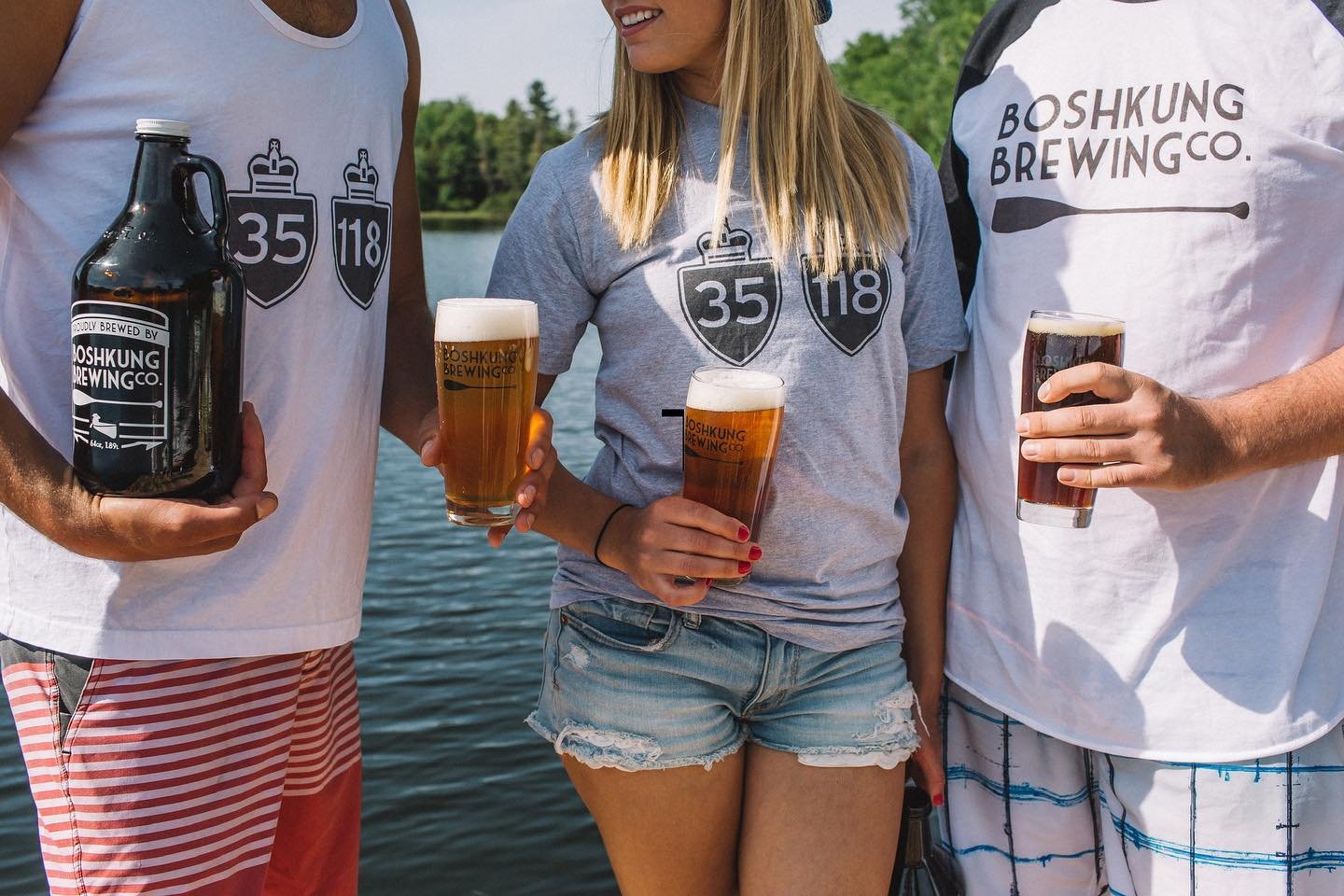 Haliburton Forest & Wild Life Reserve – 1095 Redkenn Road, Dysart et al
Enjoy the Canadian wilderness experience in this sustainable forest…
Come visit us at our main office or online for a variety of Haliburton Forest Branded products such as, Hoodies, T-shirts, Hats & Sweat Pants…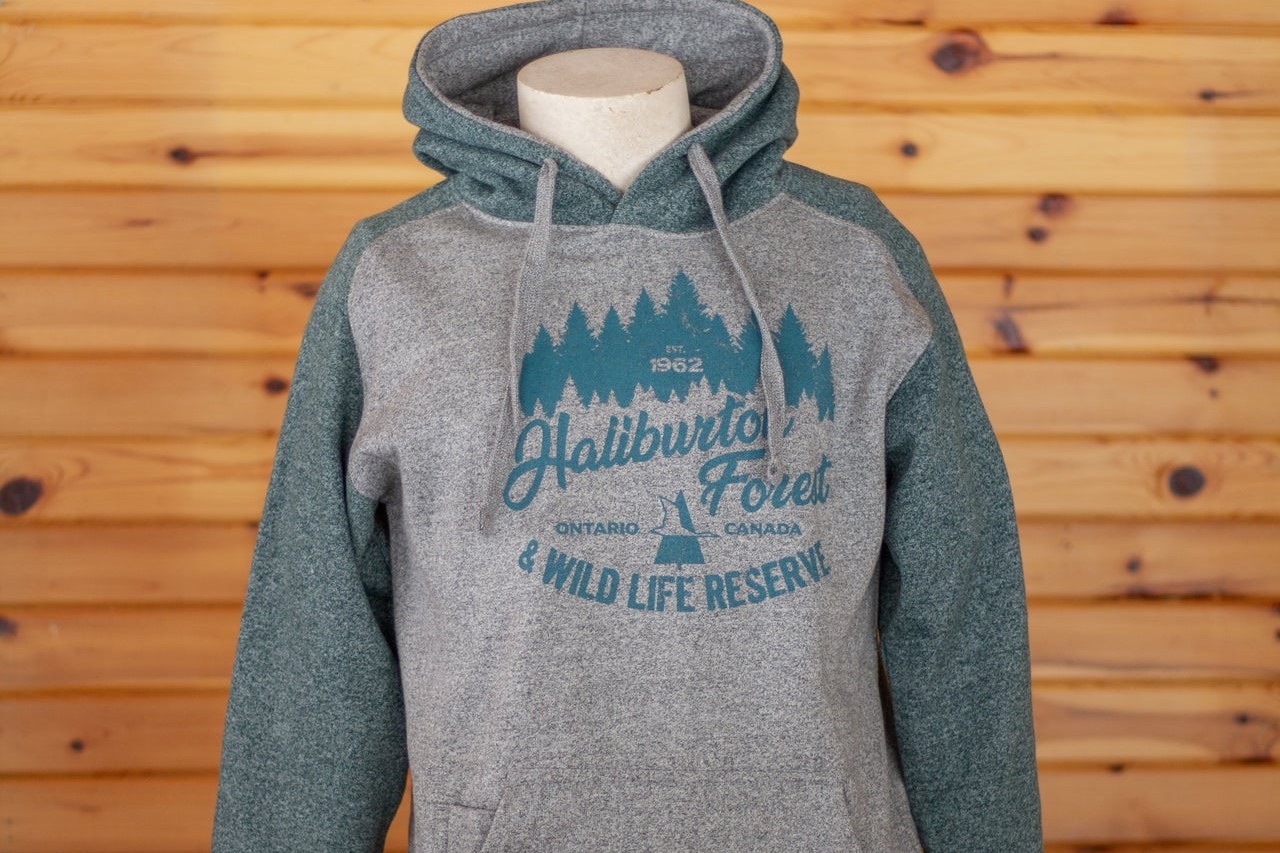 Haliburton Highlands Brewing – 1067 Garden Gate Drive, HWY 118
Haliburton Highlands Brewing is an award winning micro-brewery producing handcrafted, premium ales as fresh and natural as the Highlands that inspire them!
Enjoy a cold beverage and try on their HHB branded T-shirts, Flannel Shirts, Ponchos & more…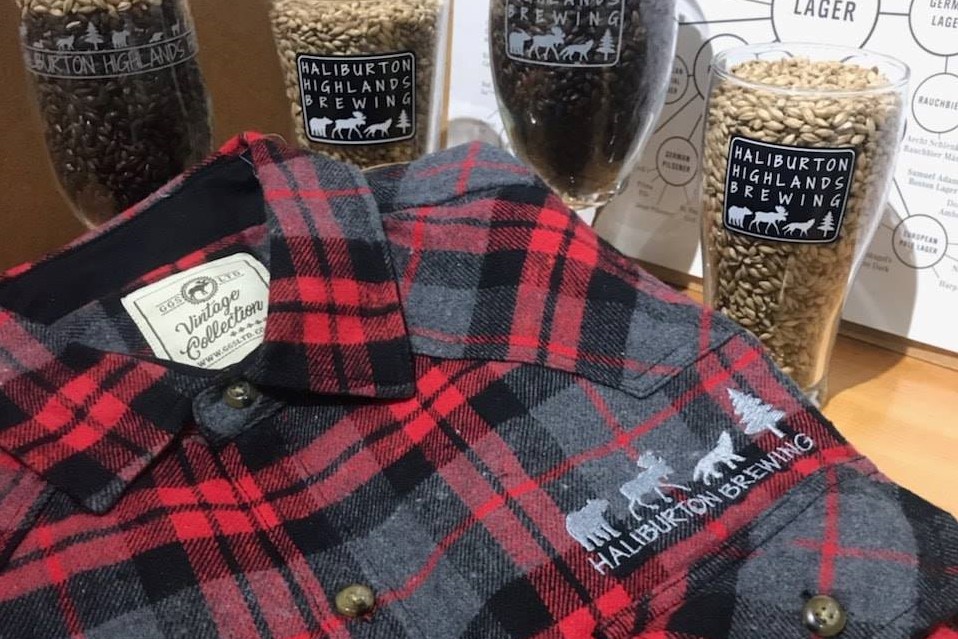 The Rockcliffe – Online only (until new building is ready)
WORLD FAMOUS! Get the shirt that made The Rockcliffe as famous as it's stories. Available in both red & blue now.
The Rockcliffe hoodie is here. Goodbye summer, hello fall. Style with your favourite jeans or layer with your autumn outerwear.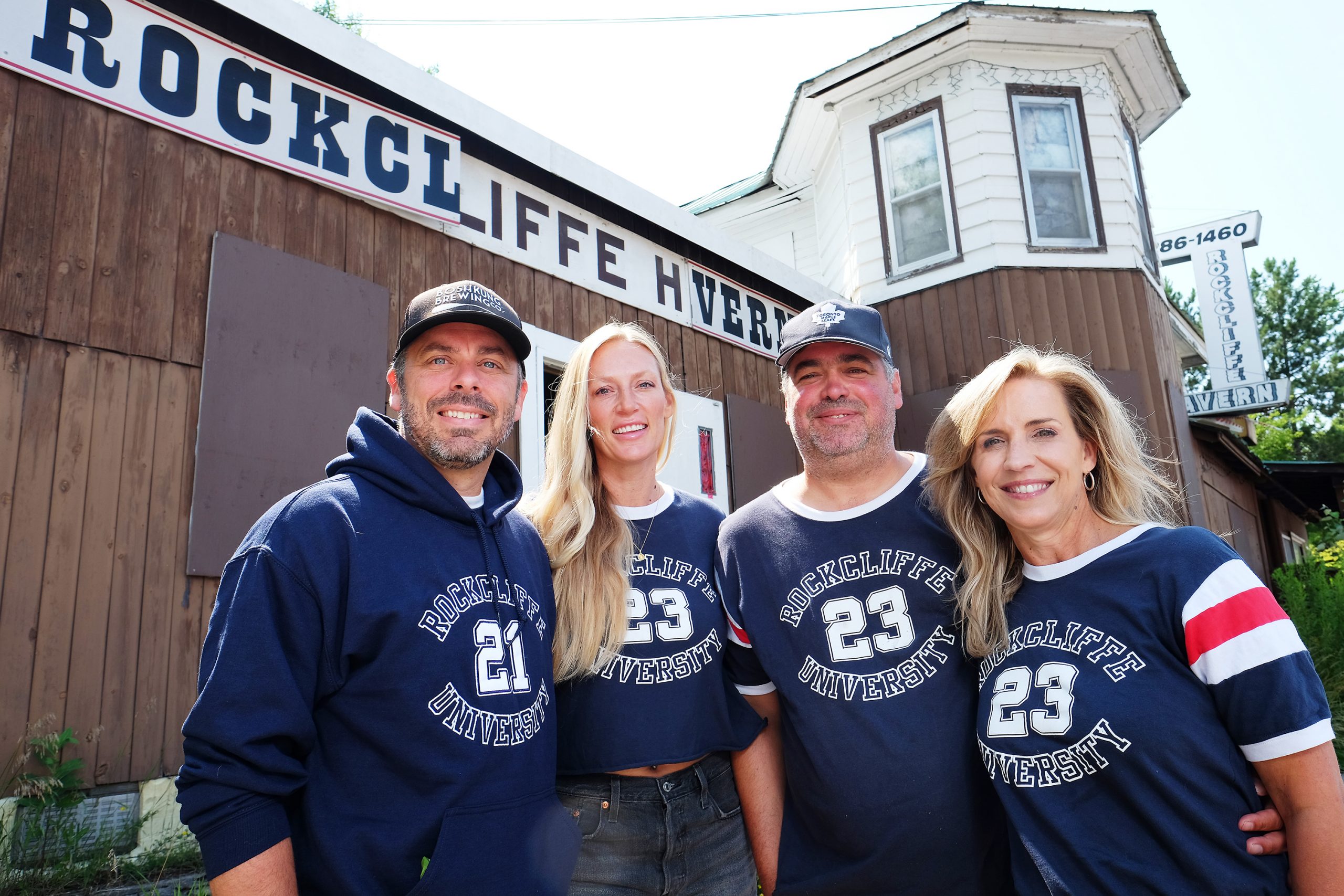 Winterdance Dogsledding – 1888 Hodgson Road, Haliburton
Remember your dogsledding adventure in our winter wonderland with a hoodie and/or t-shirt to take home.
Over 2200 acres of private wilderness located between Haliburton Lake and the doorstep of Algonquin Park.