Building your Outdoor Skills
Summer is calling: begging you to explore the outdoors, the green forests and blue waterways that seem more vivid and inviting beneath the warm sun. As inviting as picturesque vistas and sparkling waters appear, many of these take certain skills and the right gear to navigate.
Sure, there are easy introductory hiking trails and roadside lookouts, but to truly be immersed in nature and reach some of the most beautiful sights – the kind that make your heart feel like it might burst from the excitement of finally reaching them and your lungs declare they've never breathed clearer air – it's ok to need a bit of help.
Luckily, both expert help and quality gear; not to mention plenty of incredible wilderness; are just a short drive (about 2.5 hours) from Toronto in the Haliburton Highlands. Take a little break from city life with an escape to improve your  outdoor skills, get outfitted with the right gear, and take guidance from locals who are truly in the know about the best spots to explore this summer.
Get the Skills
Seasoned outdoors-folk may make it all look simple, but there are certain tricks and tactics to things like building the perfect campfire, steering a canoe, navigating with a compass, and preparing for a longer outdoor stay. Build your adventure confidence by registering for a wilderness school program with Deep Roots Adventure where you can learn to camp outside like a pro, survive in the wilderness, navigate your own path, and prepare for the out trip of your dreams. Master the J-stroke during the Canoe Like a Canadian workshop with Yours Outdoors, challenge the whitewater during a paddling school course with Boatwerks or discover how to forage the land for delicious plants during a Wild Edibles experience.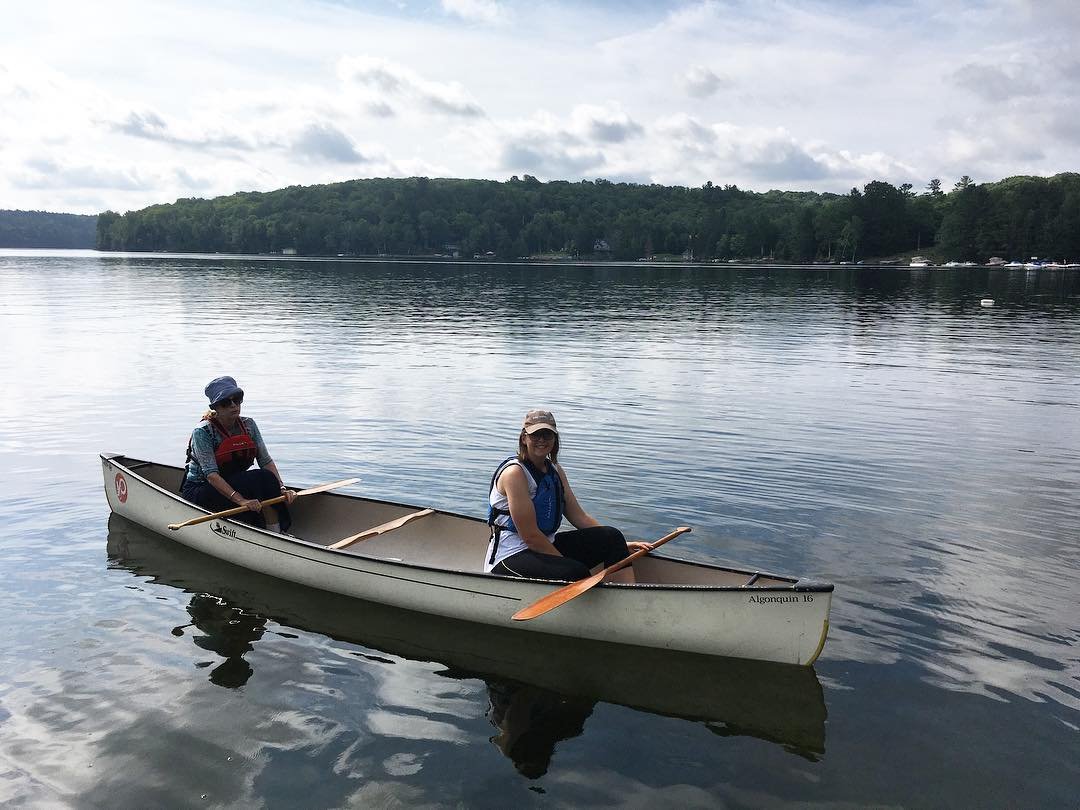 Get the Gear
The right gear makes exploring the great outdoors a whole lot easier. Rent a boat or gear from Algonquins Outfitters to try your hand at with some guided tours around Algonquin Park. Go gear up to explore the waterways of Haliburton County at Boatwerks in either Haliburton or Minden. Whether you prefer car camping, backpacking your way through the wilderness, or loading your camping gear into a canoe for a paddling trip, prepare for your adventure during a visit to the Deep Roots Adventure outpost and don't forget to grab some of their meals to-go so you don't have to waste any adventuring time on food prep.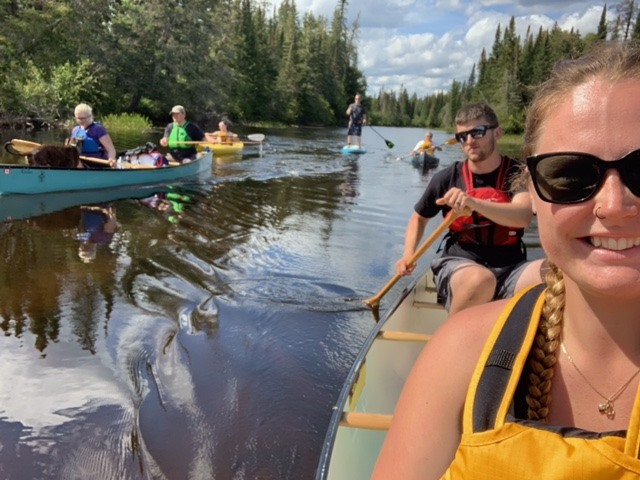 Get the Guidance
The great thing about having a guide is that they know the lands and the waterways like the backs of their hands. As well, they know the best spots to explore and the best ways to get there. They also often have the gear needed to hit the road or waterways available so that you don't have to bring your own.
Like this story? Learn more about Haliburton Highlands backcountry adventures: