Whether you are a freedom finder, rustic roamer, serenity seeker or a memory maker, the Haliburton Highlands has the perfect place for you to stay and enjoy all of the four seasons with a range of accommodations that fits whatever your need is…search below at our many Resorts, Cottage Resorts, Motels & Inns and our Bed & Breakfasts.
 Pinestone Resort &   Conference Centre
 Buttermilk falls   resort
 Cloverleaf Cottages   Resort
 Haliburton Forest &   Wild life Reserve
 Haliburton Hockey   Haven Sports Camp
 Loralea Country Inn   Resort
 The Pines on Boshkung   Cottages
 Pine Spring Valley   Resort
 Riverbank Cottages &   Trailer Park
 Silver Springs Cottage   Resort
 Tamarack Lodge   Cottage Resort
 White Birches Cottage   Resort
 Wolf Den Nature   Retreat Hostel & Cabins
 Algonquin bound outfitters & inn
 Clansman Motel &   Cottages
 Arching Pines Bed &   Breakfast
Minden House B & B and Cottages
 Stillhome B & B Vacation Retreat
 Stone Ridge Chalet         B & B
 Select  
  on the top left corner of the map to view places to stay by category.
Check out our visitors guide
View and down load our Haliburton Highlands visitors guide – including maps, resources, Hiking Trail heads, Driving Tours, local destinations and more……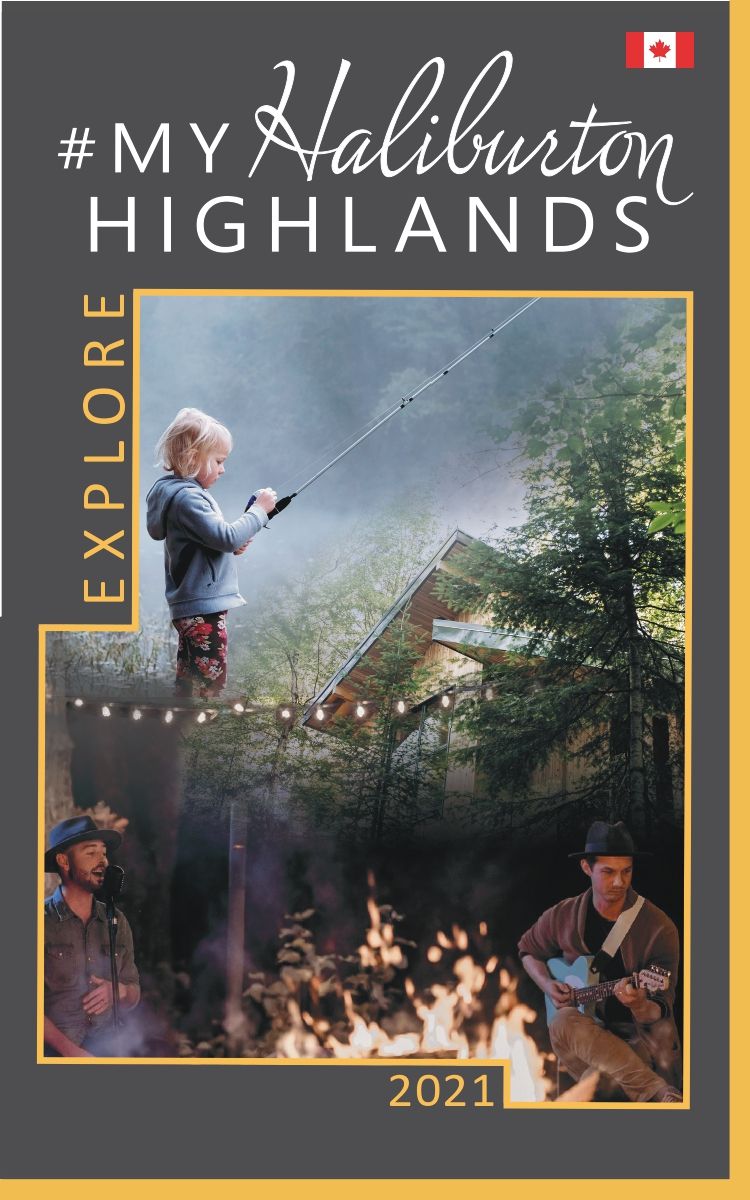 Stay up to date
Sign-up for our Newsletter and we'll keep you updated on events and ideas for planning your next trip in the Haliburton Highlands!