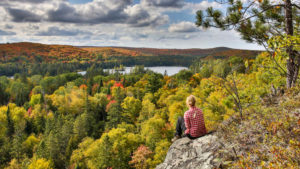 As the days become shorter and the chill in the evening air becomes more pronounced, it's clear that summer has come to an end and fall is on its way. It will soon be time to trade in the hot weather and summer relaxation for cooler temperatures and fall fun.
The combination of cooler weather and changing leaves means that fall is the perfect season for hiking. Here are 4 breathtaking hikes that allow you to fully appreciate the Haliburton Highlands fall charm. Don't forget a camera, because you won't want to miss all the terrific photo opportunities!
If you what to know what the leaves are like right now, check out our current fall colour report.
Snowdon Park Hiking Trails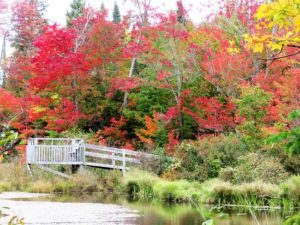 111 Snowdon Park Rd, Minden Hills, ON

The self-guided trail system consists of approximately 6.55 km of trails containing two large loops (Brenda Chambers Trail and The Ross Rigney Trail) with a connecting link between them (Old Homestead Trail). These well-maintained trails are easy to moderate in difficulty and travel through upland forests, passing by several wetlands. Along the trails you can observe flora and fauna typical of these habitats.
Visit the website for more information
Frost Centre Hiking Trails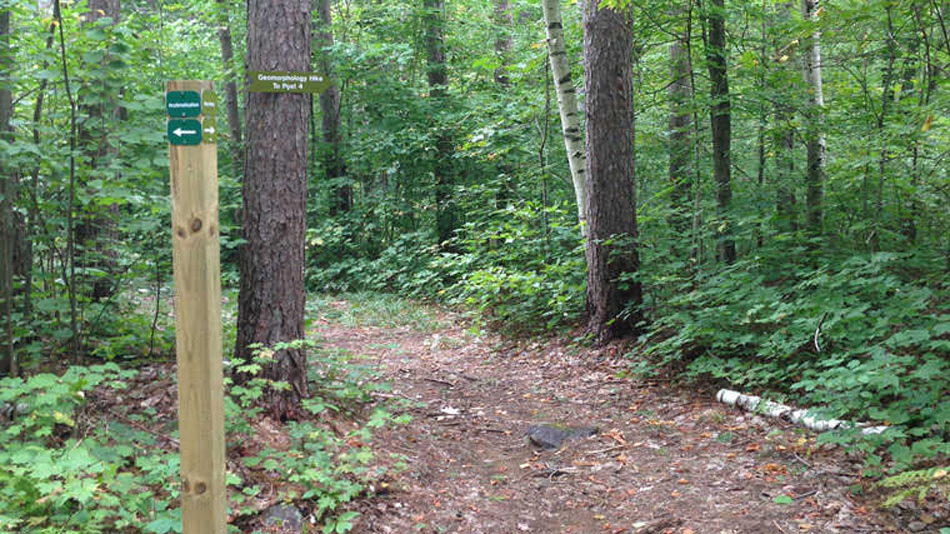 Highway 35 – 12km south of the Town of Dorset, ON

With 11 kilometres of trails ranging in difficulty from easy to challenging, the Frost Centre is an excellent option if you like your hiking to have some variety. It's easy to spend a full day exploring the mixed forests, large bogs, stunning cliff faces, and lakeside views that make up this trail system. The Fire Tower and Lakeshore Trails are recommended for beginners. The Vista trail, while more challenging, offers hikers a stunning view of the adjacent Lake St. Nora.
Visit their website for more information
Ragged Falls Oxtongue River Hiking Trail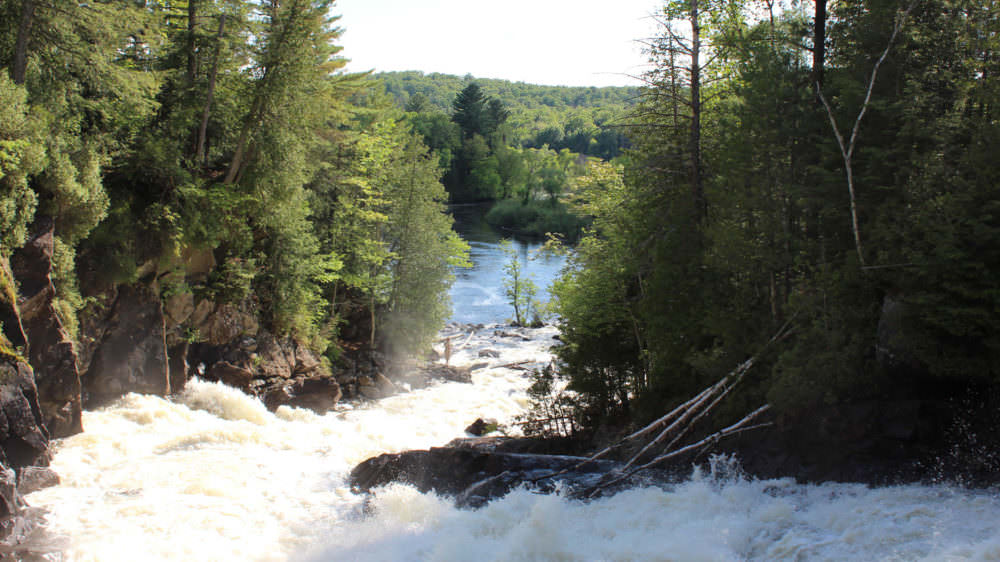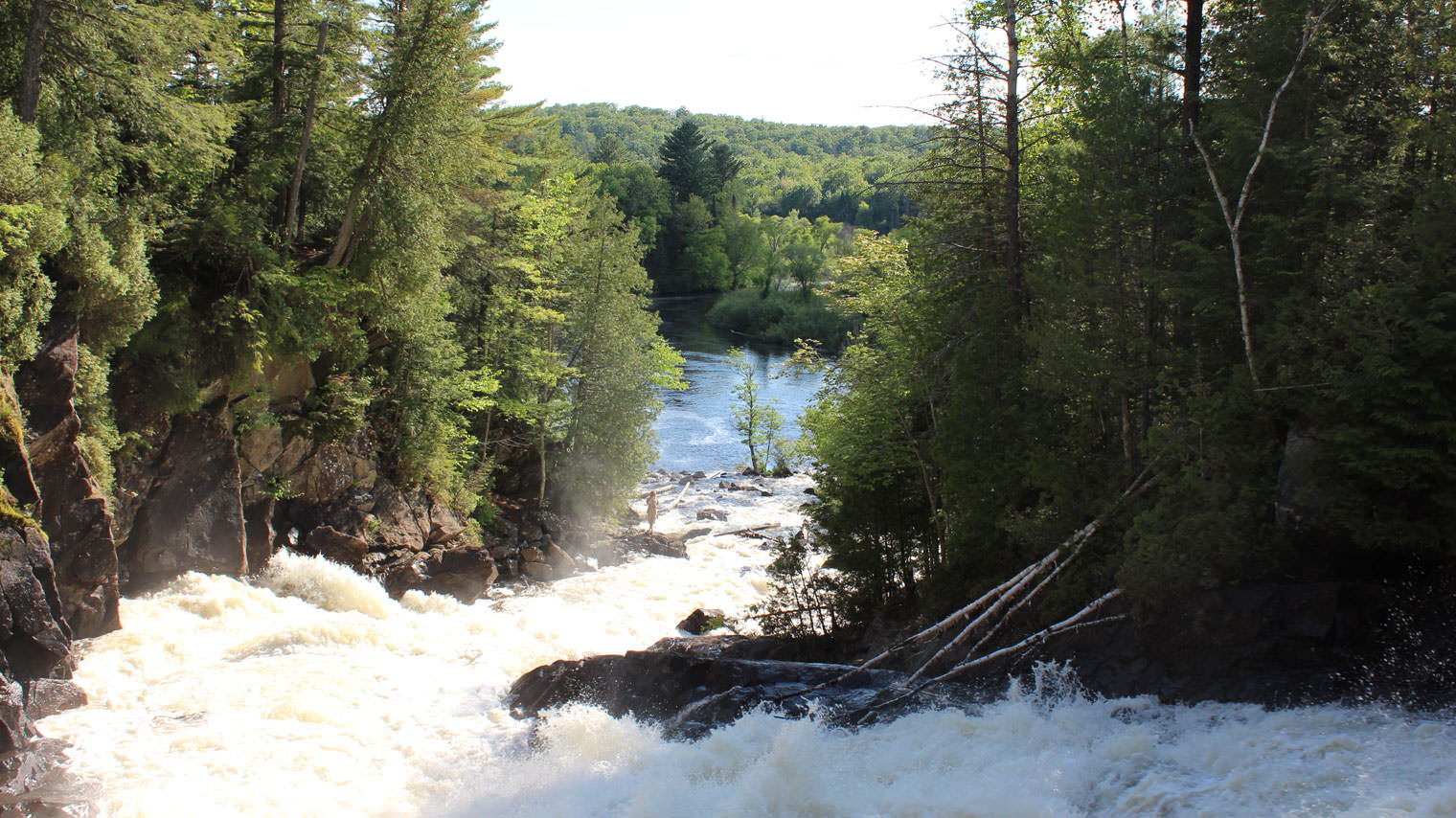 Hwy 60, Before the entrance to Algonquin Park
This is the shortest trail on our list, at just 1 km in length, but the beauty of the Ragged Falls more than makes up for the lack of distance. Named one of the 10 best waterfalls in Ontario, the thundering whitewater of Ragged Falls perfectly captures the extreme force of glacial meltwater. The waterfall's natural glory is magnified by the backdrop of red, yellow, and orange leaves during the fall season. The trail is located along the Highway 60 corridor, just prior to Algonquin Park's West Gate entrance.
Click here for more information
Beetle Lake Trail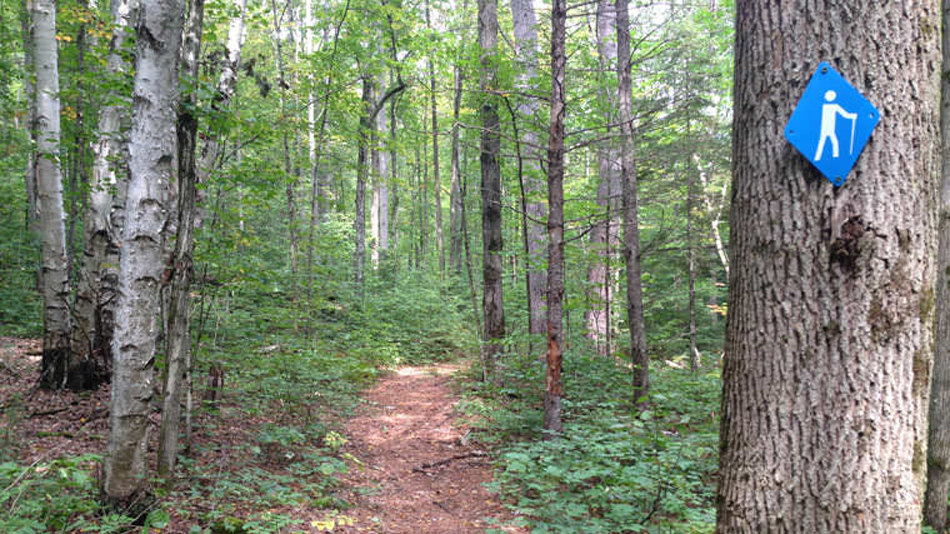 1035 Algonquin Outfitters Road, Oxtongue, ON
Considered to be one of the best places in the Haliburton Highlands to spot red-tailed hawks, barred owls, and ruffles grouse, this 5 km hike is sure to be a favourite among birdwatchers. The challenging-level trail guides hikers through an active beaver pond, bog, and stunning hardwood forest. A 100-foot rocky ridge overlooking Oxtongue Lake offers a mesmerizing view of the fall colours and is perfect for photo opportunities.
Click here for more information
Stay and Play
Make the most of your Haliburton Highlands experience and check places to stay and places to eat to help create the perfect getaway.